Have you heard? Now through November 30th we are hosting another designer spotlight! This month's feature designer is Demetrios, including the signature Demetrios Collection, Cosmobella and Destination Romance gowns. Not only are we crushing on the iconic intricate detailing, embellishments and stylish sensibility of Demetrios this month, we are also offering YOU $100 off any gown from these stunning collections! Just to give you an idea of the caliber of gowns we are featuring, we've included just a few swoon-worthy styles from each collection below!
Demetrios Collection
Cosmobella
Destination Romance
If you haven't heard of Demetrios before now, I guarantee you've at least seen their signature fit-n-flare gowns with jaw-dropping detachable skirts featured in bridal magazines and Pinterest boards everywhere! These pairings are perfect for the bride who wants the "WOW" factor of showcasing two different looks for her ceremony and reception, but these are ALSO perfect for our "mini mony" brides who want the sleeker look for the first ceremony, then a little something extra for the larger celebration later. It's basically two stunning dresses in one! Here are a just couple examples of the iconic two-piece styles we have here for you to try on: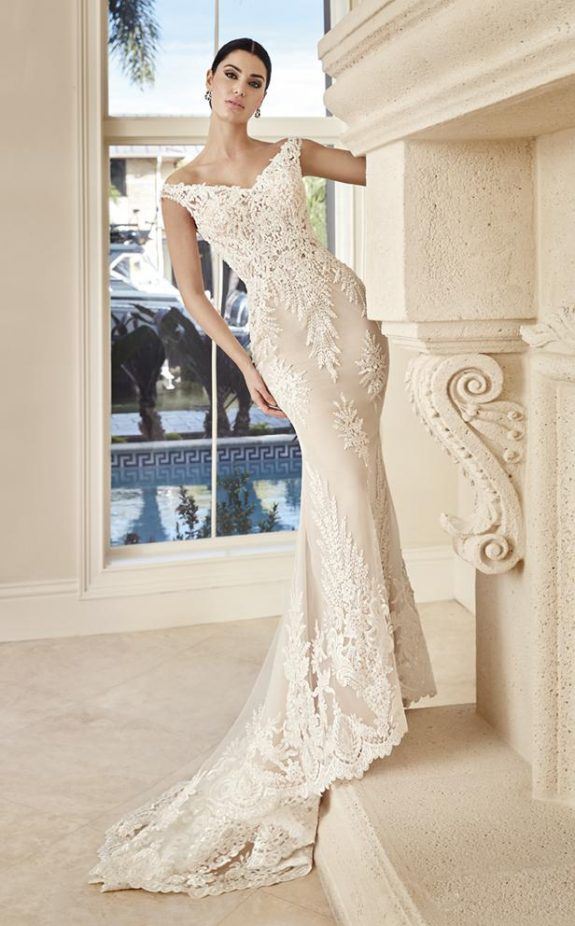 Demetrios Collection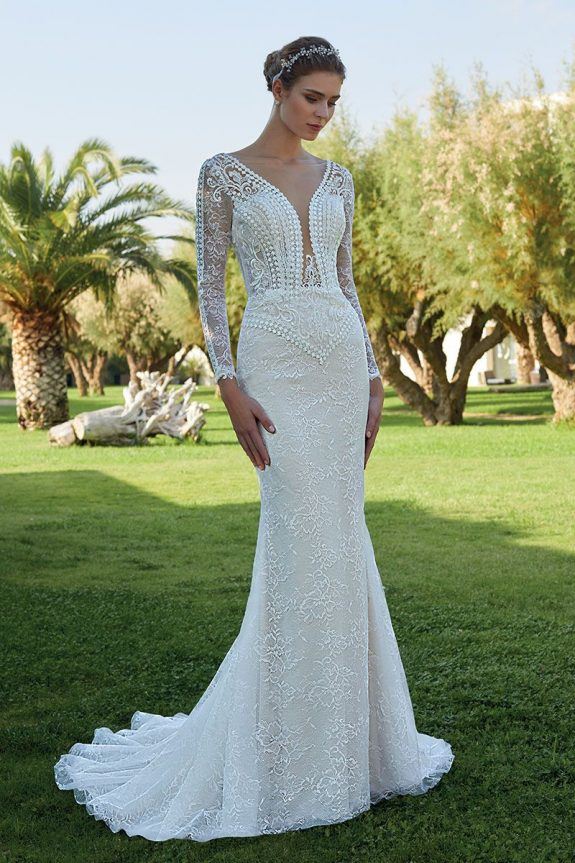 Destination Romance
We cannot wait to see you in these exquisite gowns! If you've already fallen in love with your Demetrios gown, but have yet to officially say YES to the dress, feel free to give us a call and we will apply the $100 discount to your order! This special designer spotlight is only happening Tuesday, November 17th through Sunday, November 30th. Appointments are limited and reserved on a first come, first served basis, so be sure to book your appointment ASAP online or give us a call at 910-471-4212!
We're looking forward to dressing you up in Demetrios this month! :)
XoXOxO,
Your #bridalbestie
*NOTE: $100 discount on Demetrios gowns will be applied when both the bride says YES to her dress and the minimum required dress deposit is made, per Camille's sales/special order agreement.