Request an Appointment
Use this form to schedule your bridal, bridesmaid, tuxedo or evening gown appointment at Camille's!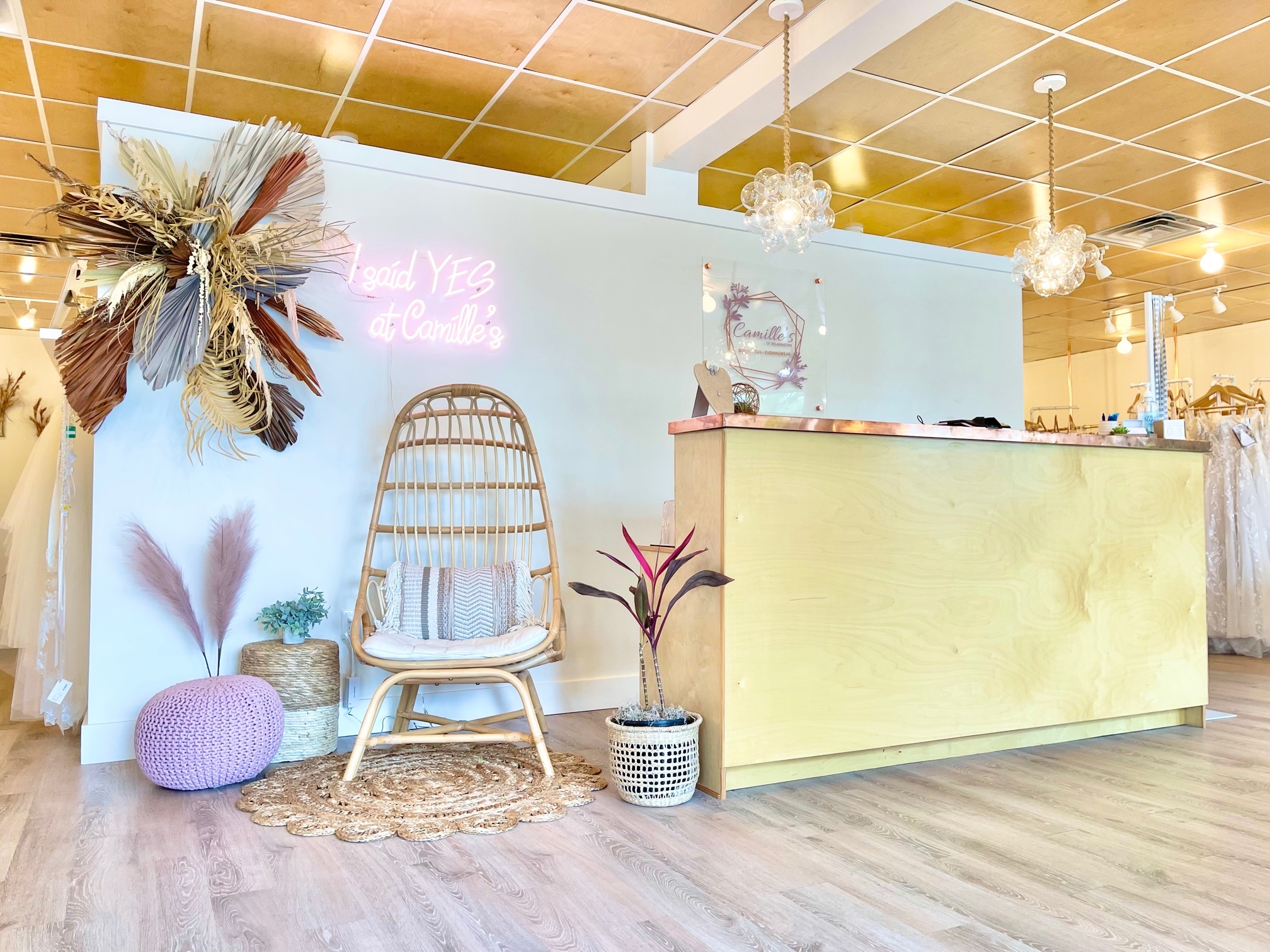 Our normal business hours will remain unchanged; however, we are reinstating our appointment-only policy starting Friday, August 20th. We are unable to accommodate walk-ins at this time.
Wearing a mask is not required, but it is encouraged for any at-risk clients, as there may be other appointments in progress at that time.
If you are unable to book online, please contact the store and a consultant would be happy to assist you in reserving an appointment.
We ask that you bring no more than 3 (three) people with you to your appointment. This is for the personal safety of you and your guests as well as our staff so that everyone can socially distance throughout the boutique as safely as possible.

If you would like to bring more than 3 people, please call us at (910) 471-4212 to request a weekday appointment and we will advise whether we can accommodate a larger guest count at that time.

Consultants will not be going in the dressing room with you, but family members and/or personal guests are welcome to help you in the dressing room. Your consultant will assist you once you are out of the dressing room with any additional fastening.
No children are allowed in the store under the age of 12.
Please reschedule your appointment if you are sick or have a fever. If you have come into contact or been diagnosed with COVID-19 and are still inside your quarantine period, please reschedule your appointment for a later date.