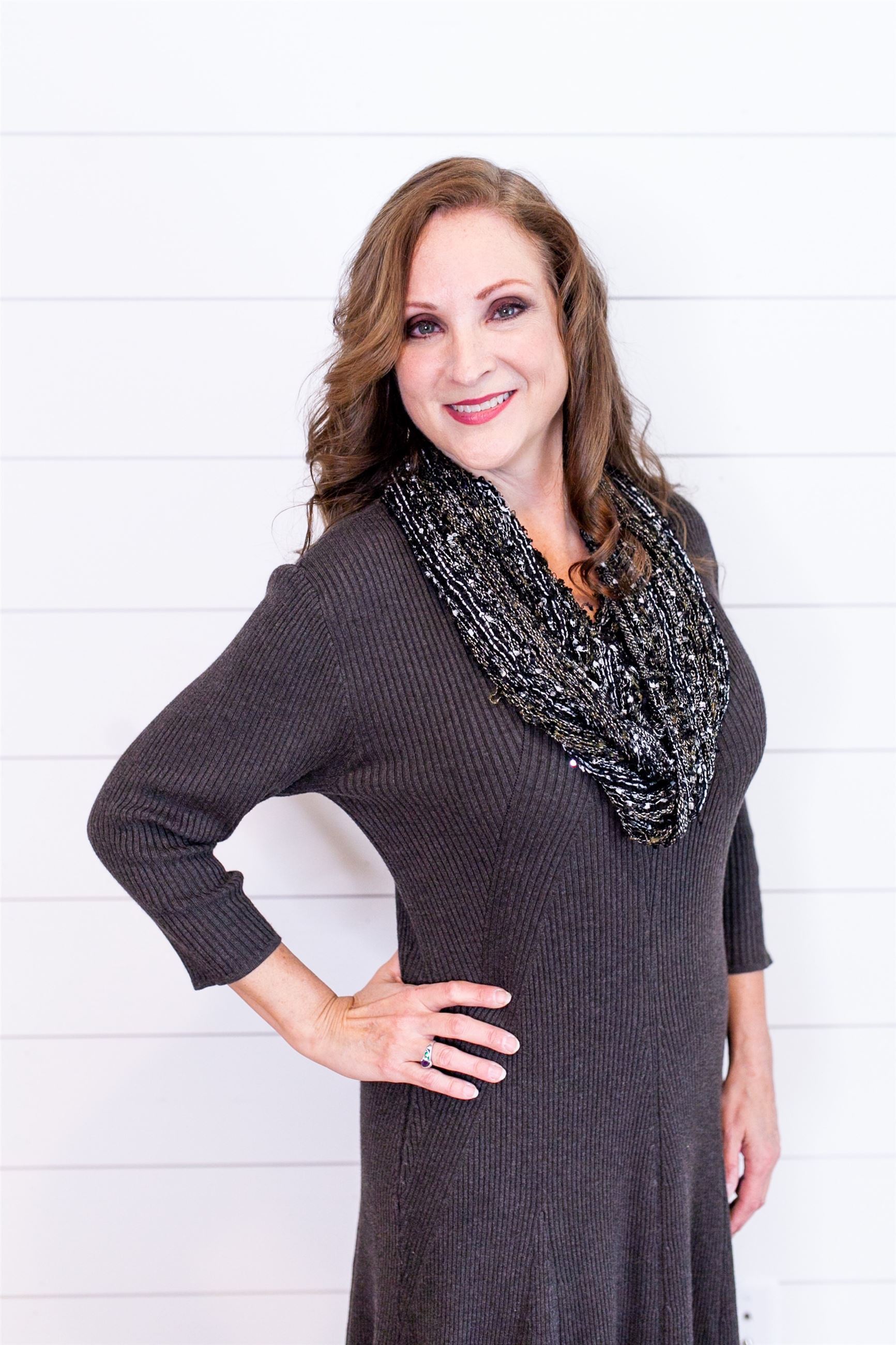 Angela
CO-OWNER
I enjoy being a Camille's Chick because I love helping brides look and feel their best! Sewing and formal fashion has always been my passion and hardly anything else makes me happier than seeing my client's eyes light up when they see the final product!
5 fun facts about me:
I am a certified scuba diver.
I competed in the Miss NC pageant in 1989 as Miss Pender County.
I designed and made my wedding gown.

I was a school bus driver when I was 16 and 17.

I am the vocalist in the big band, "Artistry in Jazz".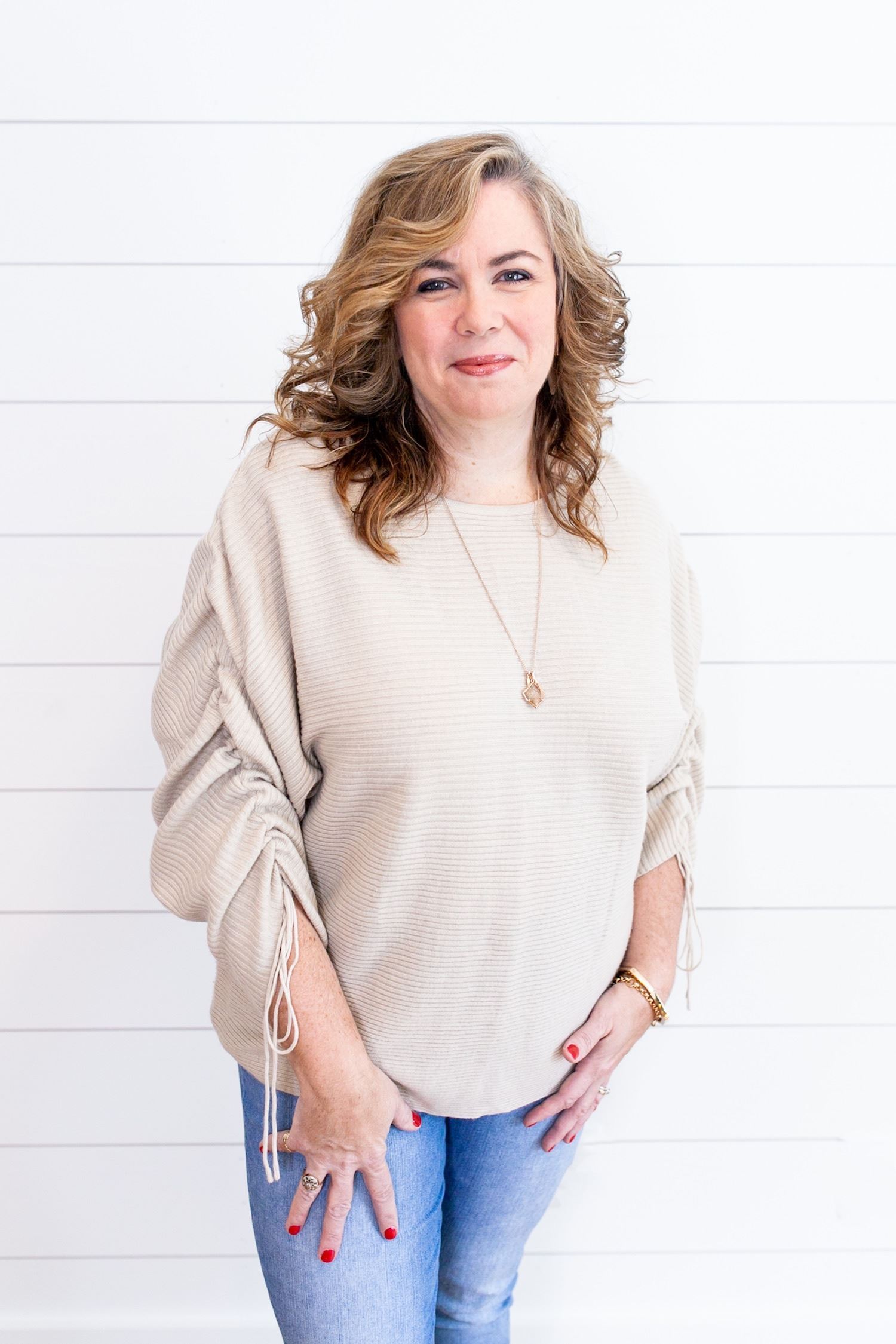 Joanne
CO-OWNER
When I see the sparkle in my customer's eye when she first sees herself in the mirror for the first time, it makes me so happy. It can be a challenge at times, but I love a challenge! I am very blessed to work along side our amazing staff which makes going to work enjoyable!
5 fun facts about me:
I am a collector of recipes.
When I was very young one of my first drawings was of a wedding gown.
Love to dance.
I want to own a food truck.
I am a reality TV junkie!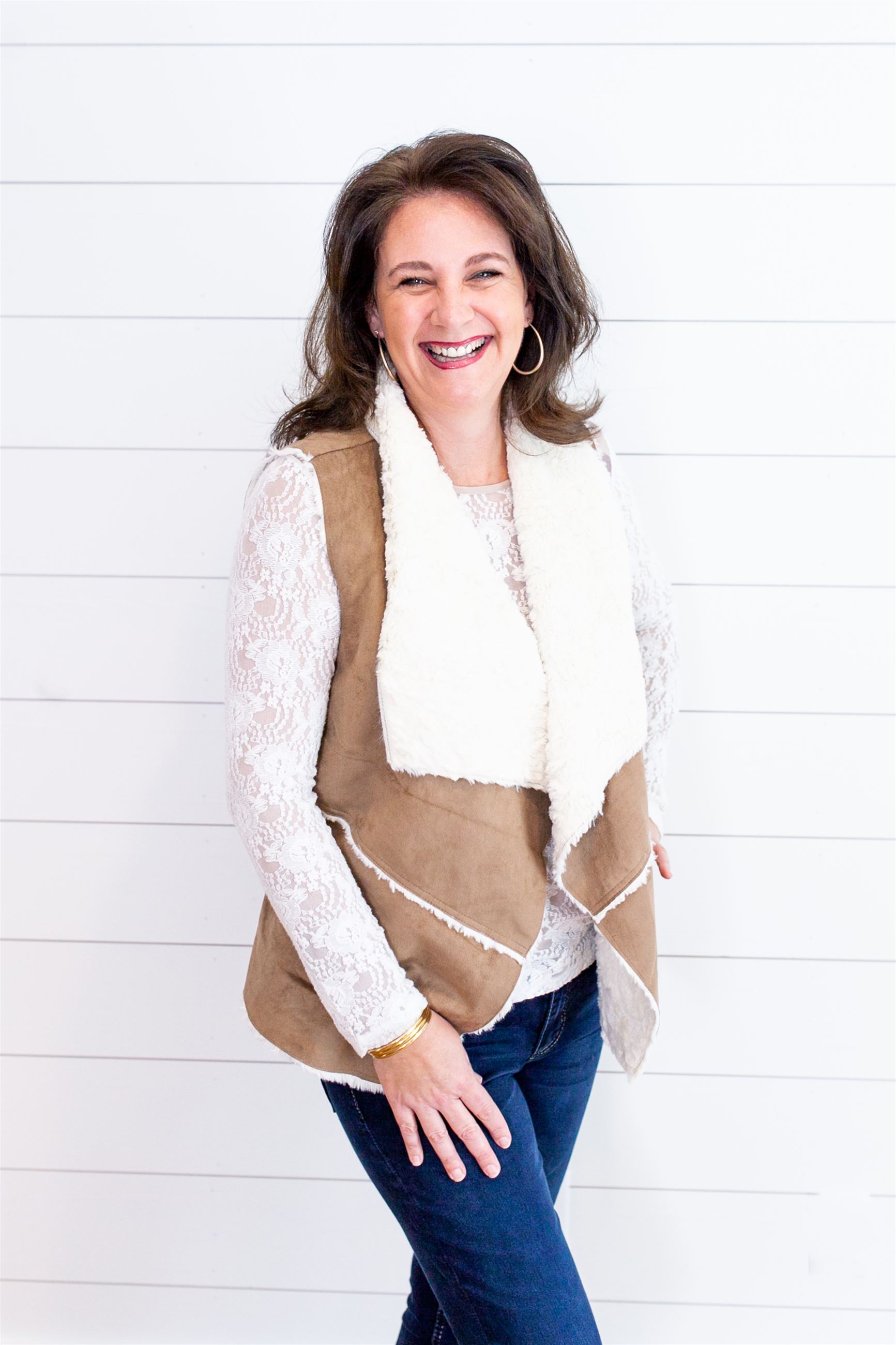 Tracy
STORE MANAGER
The best part of being a Camille's Chick is the closeness of the chicks. We are like an extended family and cherish the relationships we have amongst ourselves which is apparent in the way we treat our brides. When you buy from a small business you are treated like family and we invest in your dream wedding and strive to provide the best for you on the day you have dreamed of since you were a little girl.
5 fun facts about me:
I have a bachelor of science degree in chemistry.
I play bridge
I was a tap dancer.
I married my high school sweetheart.
I love a nice glass of wine on my front porch with girlfriends.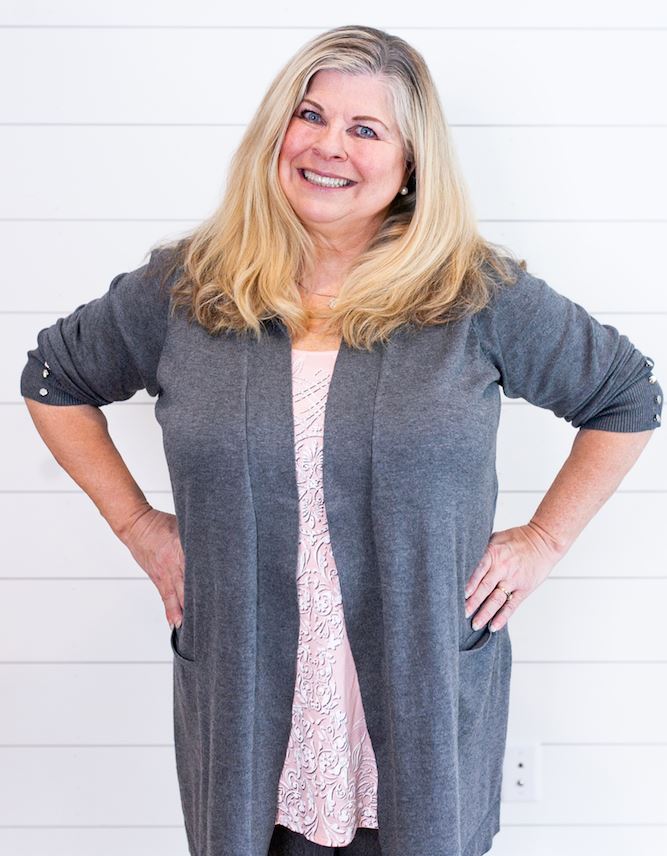 Lynn
CONSULTANT
I love being a Camille's Chick. It's a place people come to at a happy time in their lives! I love helping ladies find their perfect wedding gown, their perfect prom or ball gown or the most amazing pageant gown. I also adore the other Camille's Chicks, we are family!
5 fun facts about me:
I know sign language and taught deaf children for 21 years.
I owned a dance studio for 14 years.
I design and make custom dance costumes.
I've never had a cavity!
I was born in Oklahoma, but grew up in Wilmington.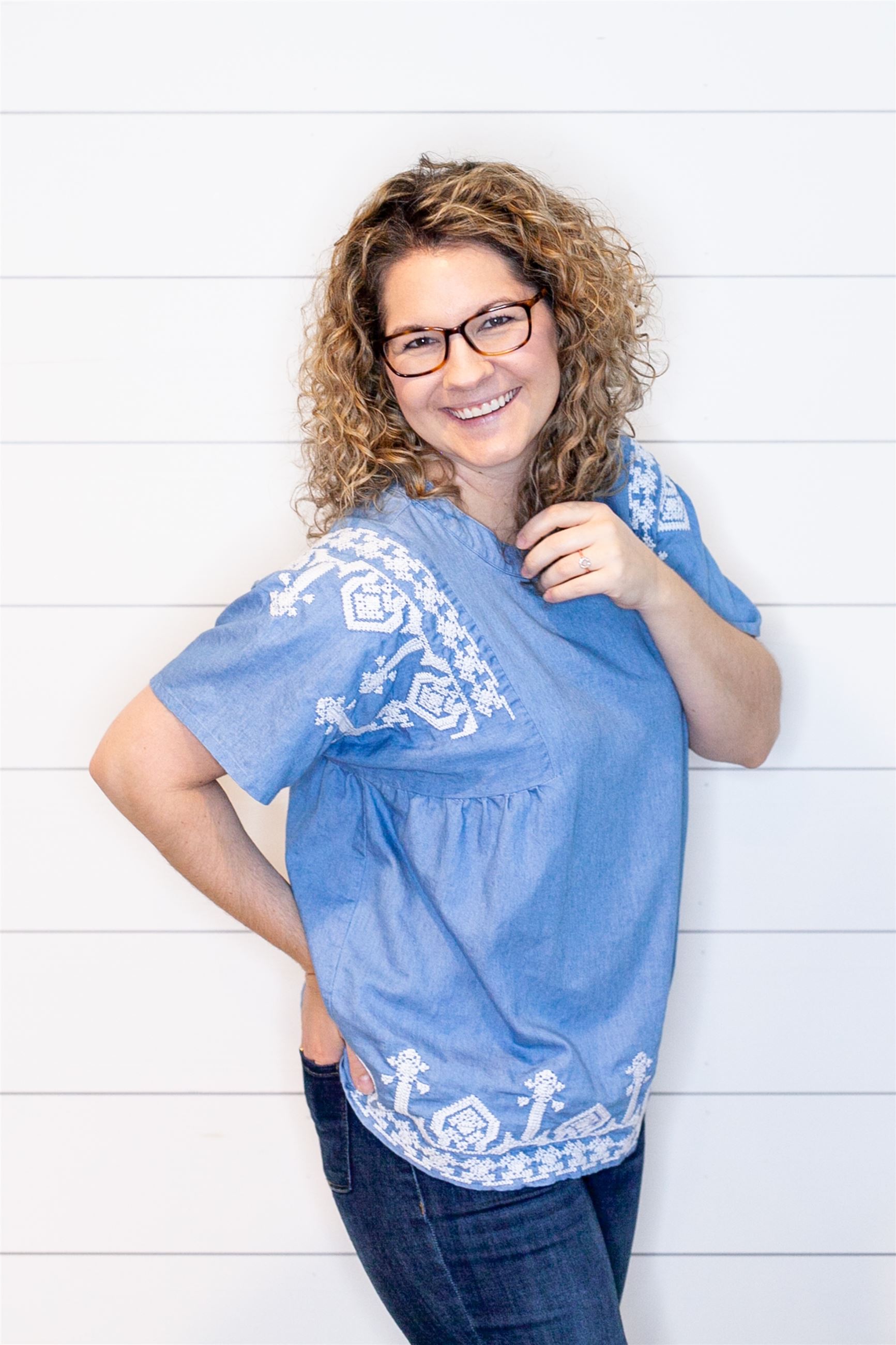 Dana
BRIDAL CONSULTANT/SOCIAL MEDIA MANAGER
I love being a Camille's chick because I've never had more fun at a job. All the Camille's chicks are amazing and it's so exciting getting to help brides at this stage in their wedding. 
I love giving them a fun, stress-free experience for something that could be a really stressful process. Plus who doesn't want to work in a store that's that pretty everyday!
5 fun facts about me:
I got engaged in France when I was studying abroad and my husband flew over and surprised me.

I've been a photographer for 15 years and own Dana Laymon Photography and specialize in boudoir photography.

I've traveled to 14 countries.

I loooooove sweets but I especially love donuts and if you want to be friends, food is an easy way to my heart.
5. My favorite shows are Friends and The Office.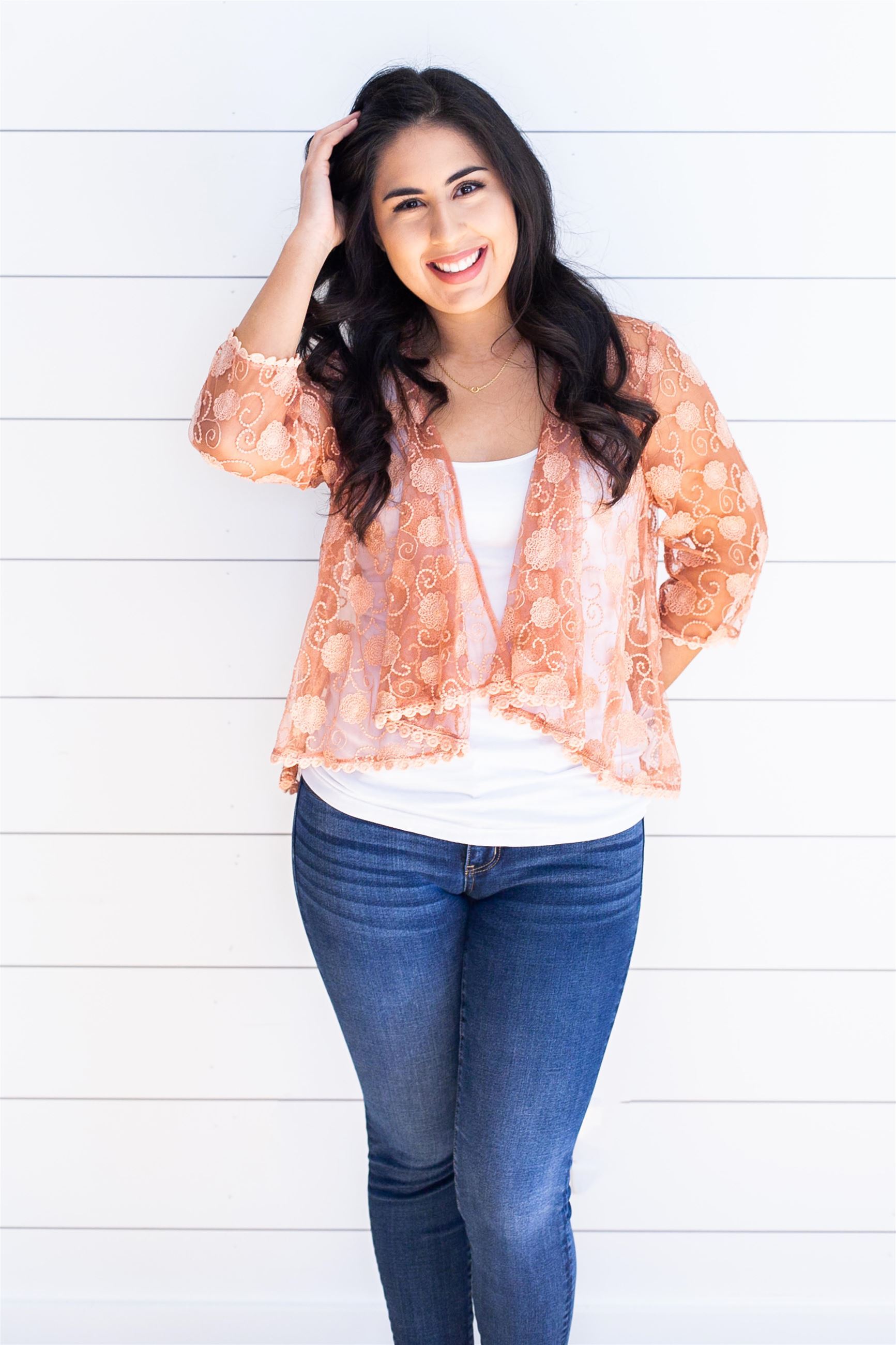 Carolina
SEAMSTRESS
Finding your dream dress is one check in the box, but my job is to make it fit! Everybody is different, so no alteration is the same. I love using creative problem solving to come up with solutions to make customers' dream dress fit! It's an honor to be a part of their special day, and I get to do it with the best team in Wilmington!
5 fun facts about me:
I celebrated my 15th birthday (quinceañera) in Colombia

I am from New Jersey but have lived in New York City, Florida, California, and now North Carolina
I went to college in the Fashion Institute of Technology in NYC and got an associates degree in Fashion Design and a bachelor's degree in Technical Design.
My capstone project was my wedding dress.
I got married a week after graduating college and moved to California the day after the wedding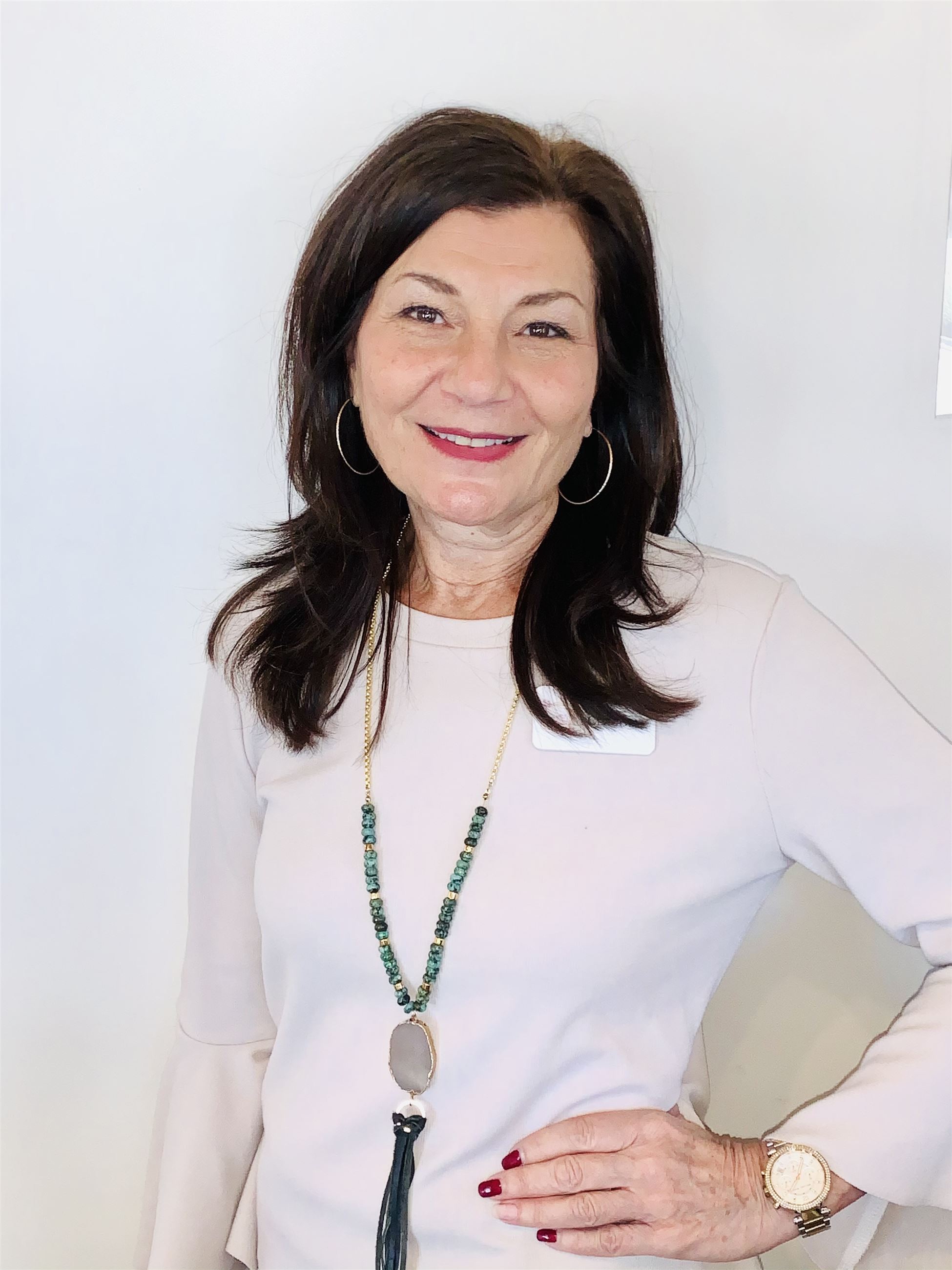 Claudia
BRIDAL CONSULTANT
As a bridal consultant, it gives me the opportunity to be a part of the bride's special day. To see the smileys on their faces and tears of happiness once they find their dream dress, makes it more gratifying. Being a part of a fun, loving, hard-working team makes us Camille's Chicks!
5 fun facts about me:
Born in Westchester City, New York.
Moved to Wilmington, in 1997 with my late husband and daughters to open Bon Appetit Restaurant & Catering, which we owned for 23 years
Proud mother of 2 beautiful daughters and granddaughter, love of my life.
Enjoy going to the beach, a good glass of wine, and being around fun people!
Love to travel, and Australia is on my bucket list.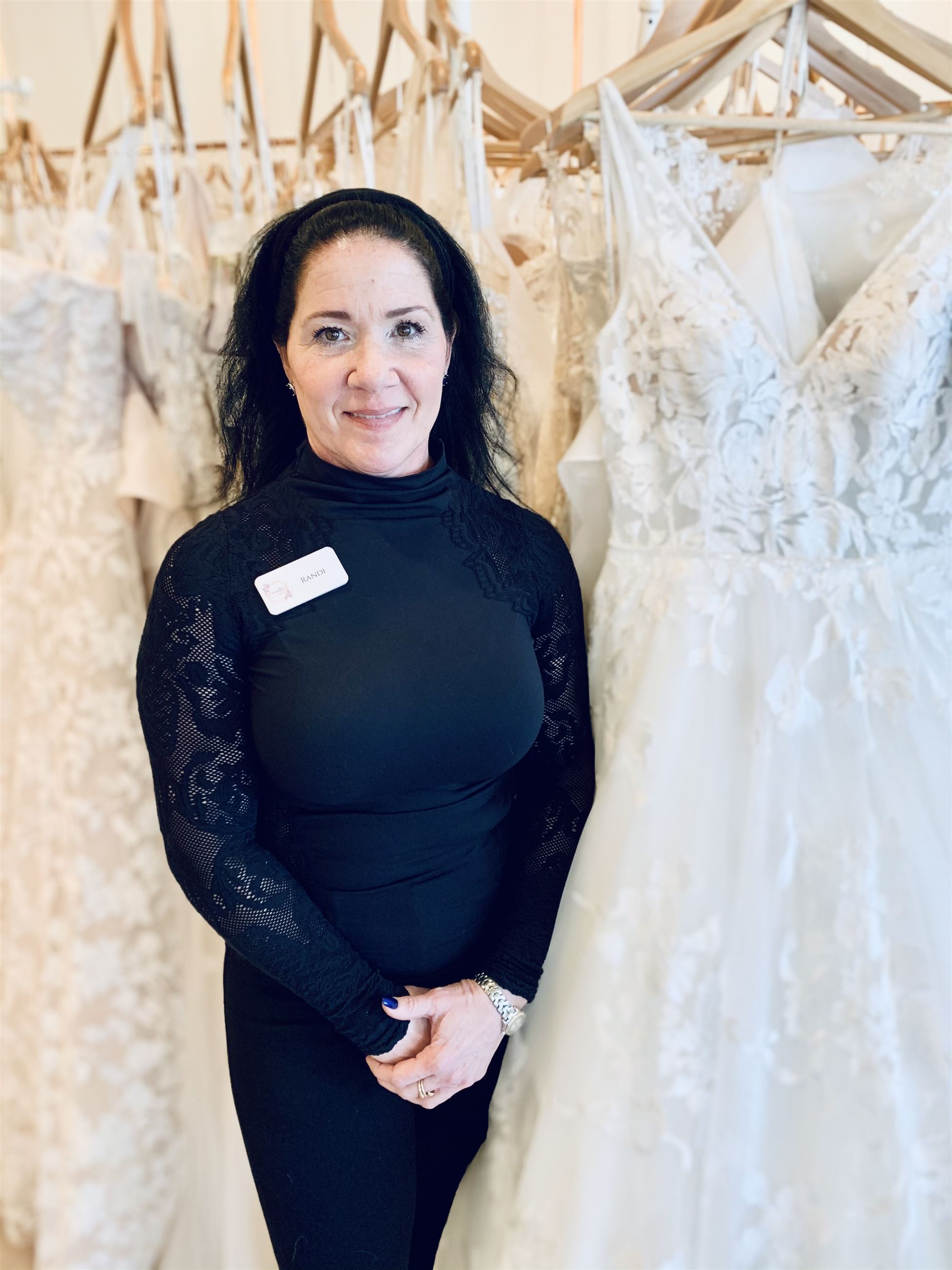 Randi
BRIDAL STYLIST
What I love most about being a bridal stylist is making dreams come true and asking the question....."are you saying Yes to the Dress at Camille's!
5 Fun facts about me:
Enjoys cooking and filling my dining room with friends and family
Worked Kleinfeild Bridal in NYC
Lived in London and watched Princess Diana bring William to school everyday next door to my dorm.
Retired WNBF Pro Bodybuilder
Trained EMT. But I get weak in the knees if you wiggle a belly button ring.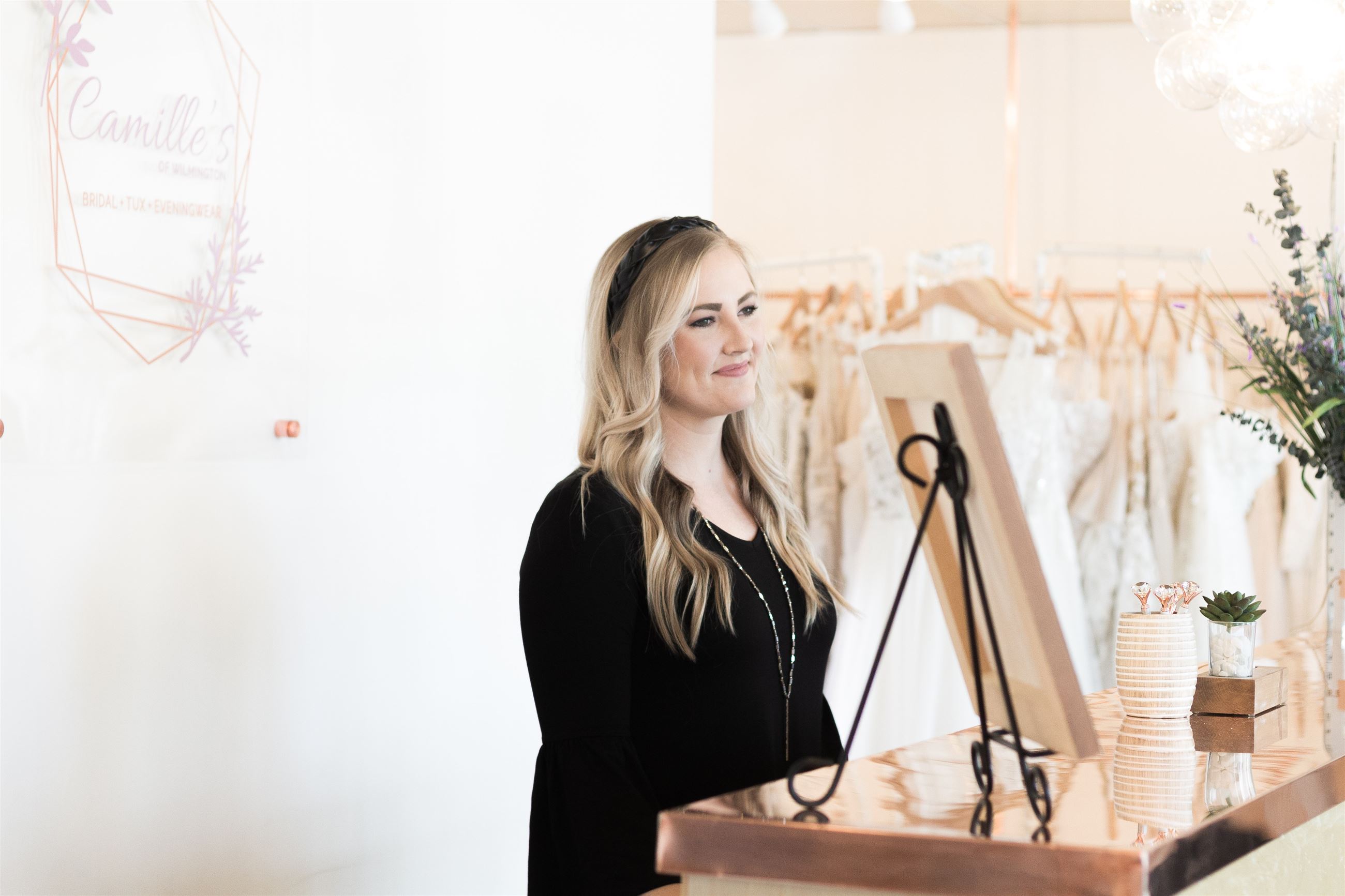 Katy
BRIDAL CONSULTANT
I absolutely adore being a Camille's chick! My love for bridal styling began when I was a wedding designer many moons ago, but dressing up my brides at Camille's is even more fun and I am honored to share in those exciting moments leading up to saying YES to the dress! With our amazing squad of Camille's chicks, we are more like a family who wants to see every bride that walks through our doors look and feel like her most beautiful self by the time she leaves with the gown of her dreams. We're pretty much your bridal besties here and I love every minute of it! :)
5 fun facts about me:
Graduated from The Florida State University where I met the love of my life and earned my degree in Fashion Merchandising and Product Development. Go Noles!!
Spent 10+ years as a Retail Buyer in Fashion Jewelry, Private Label Apparel and Home Accessories, which inspired my blog, "Haute to Joy" about life wholly accessorized!
You might have caught me on TV as the Home Décor Contributor for HSN over the last few years! At HSN, I met celebs and style icons like Sharon Osborne, Giuliana Rancic, Tori Spelling, Iris Apfel, Susan Lucci and many more!
Performed in the Macy's Thanksgiving Day Parade in New York City with the UCA cheerleading team during my senior year of high school.
Charcuterie and Champagne and Chocolates and Cheese… these are a few of my favorite things!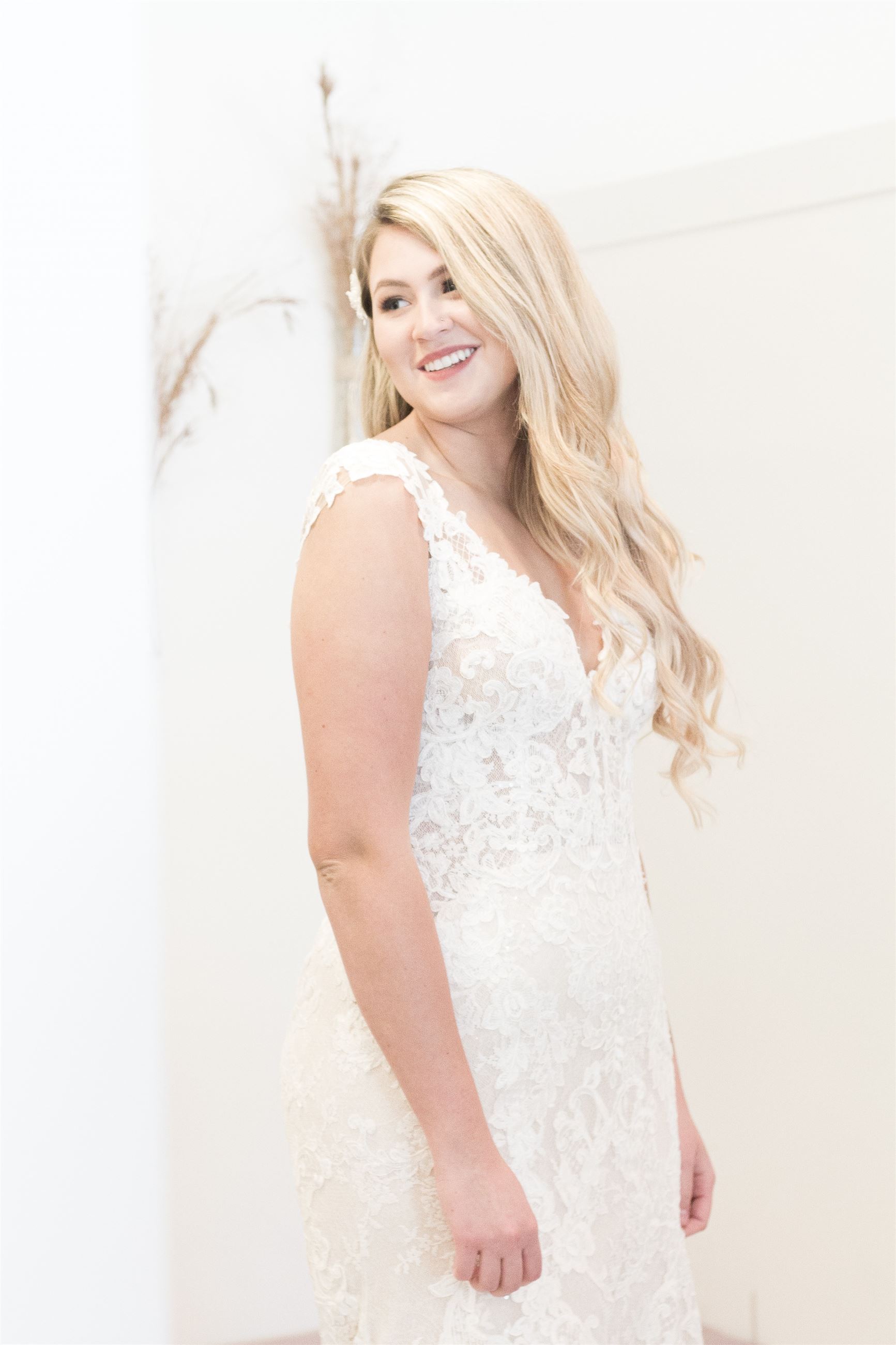 Emma
BRIDAL CONSULTANT
5 fun facts about me:
I've been working in bridal since my senior year of high school
I'm a Kappa Delta
I love going to the beach with my friends
I never miss an episode of the bachelor
I'm a taco Tuesday fanatic I love working at Camille's because nothing makes me happier than helping a bride find her dream wedding gown!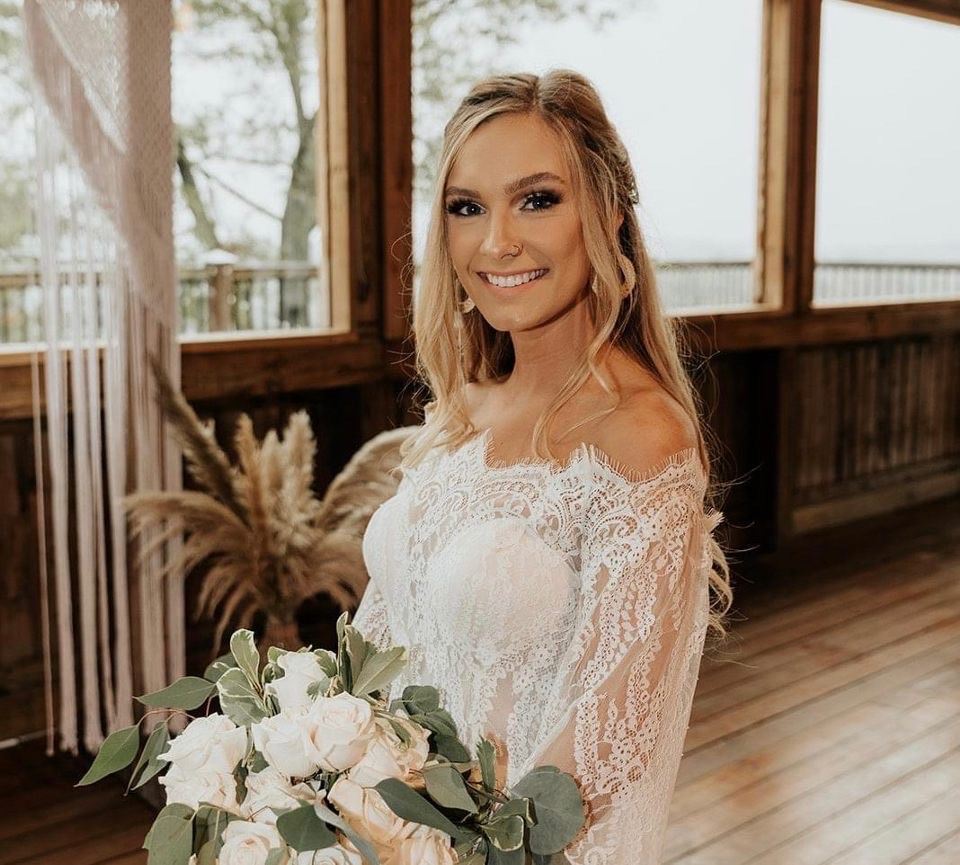 Joy
BRIDAL CONSULTANT
Hi there! I love being a Camille's chick because it means I get to be apart of the process of making a bride's wedding go from dream to reality. Wedding planning can be stressful at times, so I love being able to relieve some pressure by making a fun & memorable experience for the bride. I want it to be more than just checking off "finding a dress" on a checklist. I also love working alongside all the other amazing Camille's chicks <3
5 fun facts about me:
I have my boating license but I've never driven a boat
I fractured three of my ribs by coughing too much when I had the whopping cough
I majored in Graphic Design in college
I got engaged, married, & moved to Wilmington all during Covid
I'm a dog mom to my one-year-old Kai Anne Burack