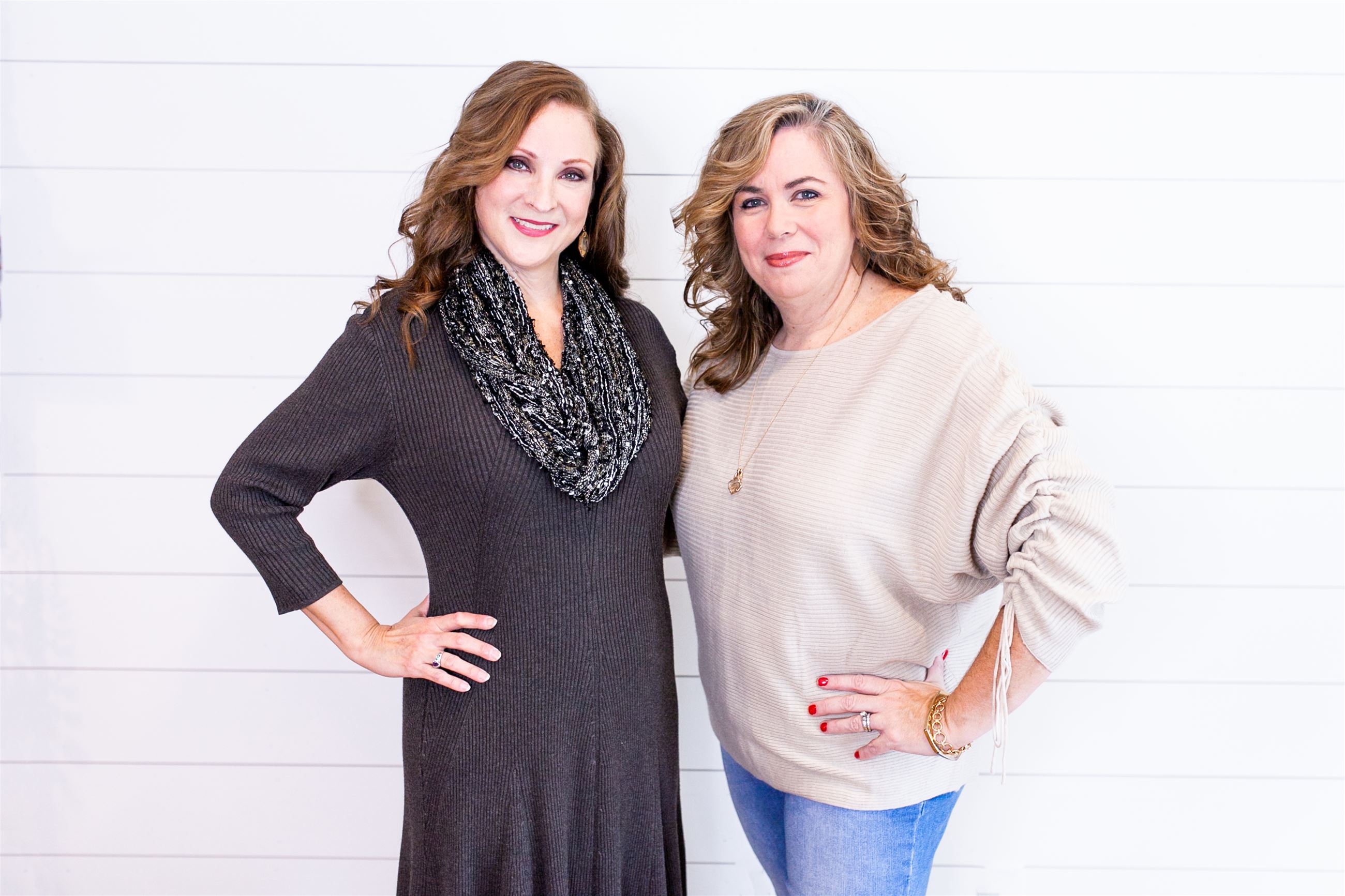 The owners' dream of becoming a one-stop shop for anything formal came true. With the dedicated help of their expert staff, Joanne and Angela hope to make your dreams come true too with the perfect garment for any for any formal occasion.
In 2002, Joanne Miranda and Angela Woodcock met while working at the popular Camille La Vie formal wear chain in 2002. Angela was the bridal manager and Joanne, a bridal consultant. Both had more than 40 years of combined experience in sales, bridal consulting and sewing.
After working together for several years, the duo realized that nothing made them happier than beautiful dresses and happy brides. Individually, each woman had her own personal endeavors. Joanne designed custom headpieces for brides; Angela worked as a talented seamstress. It soon dawned on them that they should start their own business centered around their love for dresses and excellent customer service. They had high hopes of becoming the next bridal and formal wear shop in town.
In 2011, Joanne and Angela took their first step and opened Camille's Closet. The name of their shop was appropriately inspired by their fateful meeting at Camille La Vie. The tiny boutique offered discontinued designer dresses and consignment wares at affordable prices, becoming an instant hit in the community.
Within two years, Camille's Closet moved to Market Street and became Camille's of Wilmington. Excellent customer service and beautiful gowns were still the focus, but now the shop offers new dresses, accessories and even tuxedo rentals. The new store currently features four bridal designers, six bridesmaids lines, and an array of formal wear collections from more than six vendors, while never losing sight of the attention to customer service which has helped Camille's continued success.
OUR AWARDS